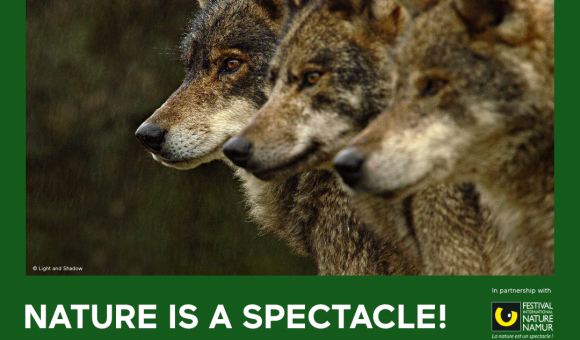 Citizens of Namur are well aware of FINN, the International Namur Nature Festival, which proposes international competitions in photography and amateur and professional film-making based around nature. This has taken place in the Walloon capital every year since 1995. Incredible images and a variety of nature activities can be discovered in the city centre, the Citadel and the Acinapolis complex in Namur. Now, this is being exported to Dubai.
Indeed, for 'Environment Day' on Saturday, 5 June, following the success of the 'Together & Now – Alliance for the future' festival, which attracted more than 1,200 people last March, the Alliance Française in Dubaï, whose mission is to promote French language and culture, is continuing its programmes about sustainable development in the United Arab Emirates and presenting, in collaboration with Walloon institutions, sixteen short films from the amateur selection of the FINN.
What will happen on 5 June? From 2.30 pm until 4 pm, sixteen amateur short films from Belgium, France, Luxembourg, Turkey, the Ukraine and Canada will be shown. These are a maximum of five minutes long and include animal documentaries, reports on flora and fauna, testimonials about environmental matters and even artistic films. The director of the festival, Christophe Boux, will be live in Belgium and will invite the Dubai audience to vote for their own list of winners and experience the atmosphere of this amazing festival from the Emirates.
This change of scenery will be followed by the screening of the environmental road movie 'New World' by Yann Richet at 5 pm.
Admission is free, but you must register on the Alliance Française Dubaï website.
Finally, if you live in the United Arab Emirates, are a budding film-maker and are passionate about nature, you can apply for the 2021 competition until 15 August. All of the information can be found here: http://www.festivalnaturenamur.be/concours-et-appels-a-candidatures
Would you like to try?