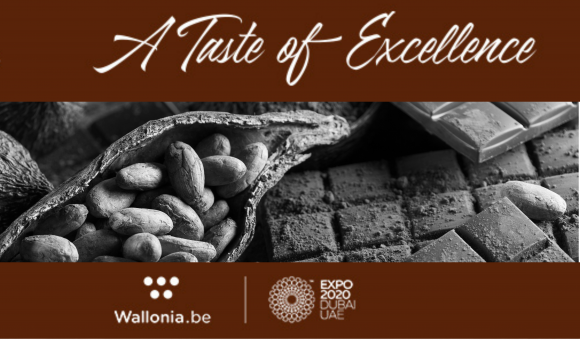 We invite you to an exclusive 
BELGIAN CHOCOLATE Masterclass.
From Bean to Bar – Healthy, Tasty & Chocolate in Art
From Bean to Bar by BELVAS:  the BELVAS Chocolate factory made the choice of quality and craftsmanship from the choice of beans, through roasting, crushing or conching. This unique know-how is called "Bean-to-Bar".BELVAS will make us discover through the taste buds that each bean has a particular flavor, depending on its origin (Ivory Coast, Peru, Dominican Republic, etc.)
Healthy and Tasty by B-NAT: the company LINATELLE will present the advantages of organic products and the particularities of the ingredients used in the recipes of its B-NAT cookies and spreads. Here too, participants will taste and smell ingredients. 
Health and Chocolate in Art by DARCIS Chocolatier: the DARCISChocolate Museum will offer visitors the opportunity to discover the health benefits of chocolate as well as chocolate in art. On the menu in image: How to make a chocolate sculpture and a parade ... of chocolate dresses!
FREE ENTRY TICKET TO EXPO2020 unless you have a seasonal pass
SEATS are limited, so please register on this link: Chocolate Masterclass Registration Link
We are looking forward to warmly welcoming you and introducing you to the excellence of Wallonia!