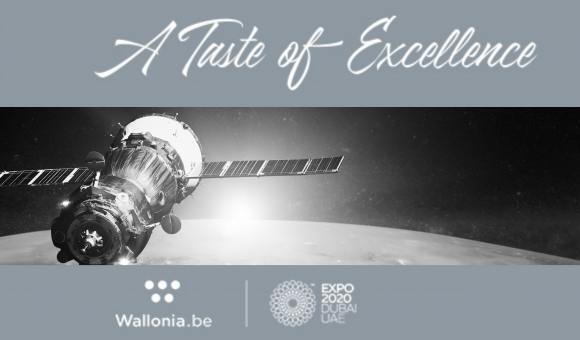 You are invited to an interactive workshop on SPACE Sciences!
SAVE THE DATE: Thursday 11 November 2021
LOCATION: BELGIAN PAVILION in BeBizz (Business Center)– MOBILITY DISTRICT EXPO2020
TIMING: 3 PM – 6 PM
Take part in an interactive workshop coordinated by the EURO SPACE CENTER (based in Belgium). The Euro Space Center is an educational center as well as a theme park where you can experience the conquest of space.
We welcome students in the age group 12 - 18 years old and academics (teachers, professors and head of schools). Students who are passionate and eager to know more about Space sciences in an animated and interactive way. Teachers or head of schools eager to find out more about the educational programmes and camps that the Euro Space Centre can offer.
Also meet our Belgian scientists, Sarah Baatout and Vladimir Pletser and be amazed by their experiments and scientific findings.
Sarah Baatout, Radiobiologist, BeSpace personality of the year 2018 (BeSpace Team of the Year 2019), Member of HESAC (Human Spaceflight and Exploration Science Advisory Committee) and member of the European Space Agency.
Vladimir Pletser, Physicist and Astronaut candidate. Director of Space Training Operations at Blue Abyss, a company in UK proposing a new approach for astronaut training. He also spent 30 years working for the European Space Agency managing the parabolic flight programme
The Euro Space Center – a state-of-the art educational centre, located in Belgium, as well as a theme park where you can experience the conquest of space – CEO Mr Jean Marcel Thomas.
Limited spaces available, please register exclusively on the following link: Euro Space Center Registration. 
Also not to be missed, on the 8/11, in the evening, we are hosting another Delicious Belgian Chocolate Workshop on the Belgian Pavilion. Please register on the following link: Chocolate Masterclass Registration.
We look forward to welcoming you on the Belgian Pavilion!