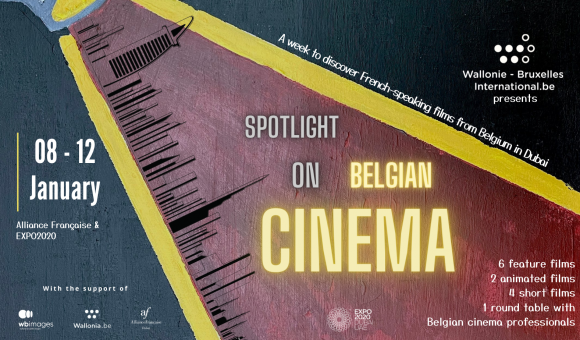 The Best of Belgian Cinema Showing in Dubai SOON!
 Date 8 – 12 January 2022
Location: @Alliance Française Dubai
Wallonie-Bruxelles International (WBI) presents Spotlight on Belgian Cinema with the support of Wallonie-Bruxelles Images (WB Images) and Alliance Française Dubai.
You will have an entire week to discover 6 French-speaking Belgian films in Dubai. Because the young generation are the audience of tomorrow, the films are directed to the younger ones, students and families. Pick the film of your choice – evening & daytime screenings – and open your eyes to Belgian cinema.
For 5 days, enjoy a diverse film programme combining new releases and best classic films. Some films are preceded by short films in line with the Belgian film festival and the EXPO2020 themes.
All films will be screened in French with English subtitles.
Throughout the week, and after each screening,  meet the artists behind the scenes. We will have the presence of artists (actors, film directors & producers) to talk about the film industry in Belgium and the fascinating world of film production.
The Belgian film festival will end with a round table on Wednesday 12 January @Belgian pavilion of EXPO2020 with Belgian and International representatives of the cinema industry to discuss on the commercial and financial aspects of the film industry.
Book Your Seat by subscribing to the film of your choice
Pages