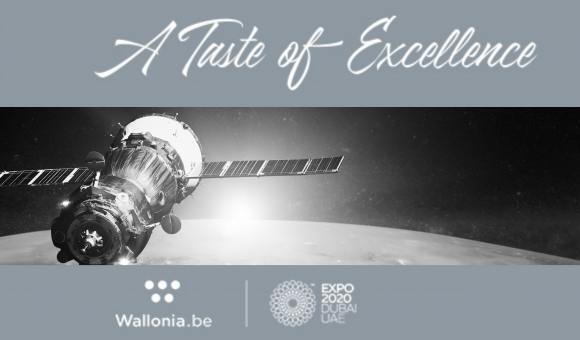 You are invited to a Masterclass on SPACE Sciences & Art
 
SAVE THE DATE: Thursday 11 November 2021
LOCATION: BELGIAN PAVILION in BeBizz (Business Centre)– MOBILITY DISTRICT EXPO2020
TIMING: 10 AM – 1.30 PM
 
The Hosts
Sarah Baatout, Radiobiologist, BeSpace personality of the year 2018 (BeSpace Team of the Year 2019), Member of HESAC (Human Spaceflight and Exploration Science Advisory Committee) and member of the European Space Agency.
Vladimir Pletser, Physicist and Astronaut candidate. Director of Space Training Operations at Blue Abyss, a company in UK proposing a new approach for astronaut training. He also spent 30 years working for the European Space Agency managing the parabolic flight programme
The Euro Space Centre – a state-of-the art educational centre, located in Belgium, as well as a theme park where you can experience the conquest of space – CEO Mr Jean Marcel Thomas.
 
The Dialogue
Scientists, Sarah Baatout and Vladimir Pletser will lead an inspiring, dynamic dialogue on space exploration in Wallonia. Sarah Baatout will explain how technologies developed in Wallonia and tested in space can benefit life on Earth. Vladimir Pletser will talk about the effects of space travel on the human body.
Cosmic radiations: the showstopper for Mars
Does Mars have a sufficient magnetic field to protect humans?
Beating radiations in space
Does gravity impact the kinematics and dynamics of the arm & hand during manipulation of objects?
Tumors in space
Life support in space – bacteria waste conversion
The Artists
Artistic interludes with artistic vignettes on the theme of space will enlighten the dialogues. An original concept that will have you stargazing at the magic of their performances. Virtually meet the artists from the Wallonia-Brussels Federation and immerse yourself into the walls of the Euro Space Centre.
 
FREE ENTRY TICKET TO EXPO2020 unless you have a seasonal pass
SEATS are limited, please kindly register exclusively on the following link: Space Sciences Masterclass Registration.
 
And on the same week, our tourism operators and DMCs are visiting the market and its key actors ! Let us know if you are interested to welcome them!
 
Also not to be missed, on the 8/11, in the evening, we are hosting another Delicious Belgian Chocolate Masterclass on the Belgian Pavilion. Please register on the following link: Chocolate Masterclass Registration.
 
We look forward to welcoming you on the Belgian Pavilion!
Pages