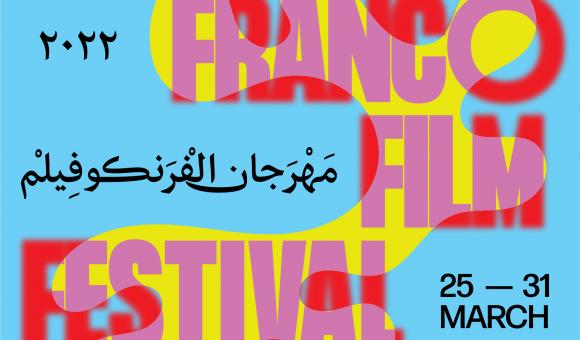 And to finish off the month of March with style… we're adding a special touch to the "#Francophonie" with a selection of French films which have recently been awarded and are definitely a Must See!
FrancoFilm is an annual festival aimed at celebrating the French language through cinema.  This year's  film line-up focuses on the  theme of  "Belonging" in recognition of immigrant and host societies. 
The co-production-focused festival features ten regional premieres across genres, including critically acclaimed drama, documentary, and animated feature films. Moreover The FrancoFilm Festival lineup will present co-productions from nine different countries: The full calendar can be found on www.cinemaakil.com
The Franco Film Festival runs from the Friday 25 March to the Thursday 31 March 2022. You will have an entire week to discover the French-speaking films – screened in French with English subtitles.
Wallonie Bruxelles International & Wallonie Bruxelles Image (WBImages) are proud to showcase 2 films directed by Belgian producers and film directors:
* TITAN – A Short film directed by Valéry Carnoy 
Valery Carnoy is a young Belgian director and image operator trained at the National Institute of Performing Arts (Insas) in Brussels, initially trained in Intercultural Psychology at the University of Brussels (ULB).
The short film relates to the difficulties and struggles of growing up as a teenager; Nathan is thirteen years old boy. Driven by his new friend Malik, he prepares himself for a strange ritual to become a member of a teens gang. 
See TRAILER 
* LA RUCHE or "THE HIVE" by Christophe Hermans
A film by Christophe Hermans. The "Hive" is his first feature film, adppted from the novel of the same name by Arthur Loustalot.
The film relates to a family condition where unconditional love brings violence; three daughters trapped by the love of their mother and living at the pace of her ups & downs. Love is the only thing they have left to fight the spiral of self-destruction in which Alice, their mother is sinking even more deeply.
See TRAILER 
There are 2 film screenings in Dubai, 2 @ Cinema Akil (Alserkal Avenue) and 1 in Abu Dhabi @ Manarat, Al Saadiyat Island, Abu Dhabi.
Belgium's Got Creative Talent!